emerging woman - rise into your true creative power
Join me on an Emerging Woman Art Journey and open a deeper doorway into your creative capacity. Over this two-day non-residential course you will be sharing in sacred space as a small circle of women. As you paint a deep edge canvas of 24' x 30' of a feminine face/form using beautiful colour rich acrylic paints.
You will open and deepen into the essence of the Sacred Feminine within whilst leaning into:
Re-orientating from the use of mind to know how to move and create to a trust of the depth your heart.

Deep-centred Listening with the whole body.

Moving as Responsiveness to the subtle knowing of your inner essence as you paint and create.

Allowing and Expressing through using acrylic colour, creating and dissolving forms/shapes and making marks.

Enabling a new place as you paint and build layers into your piece of artwork that mirrors to you the essence of the soulfulness and Beauty rising in You.
NO PRIOR PAINTING EXPERIENCE NECESSARY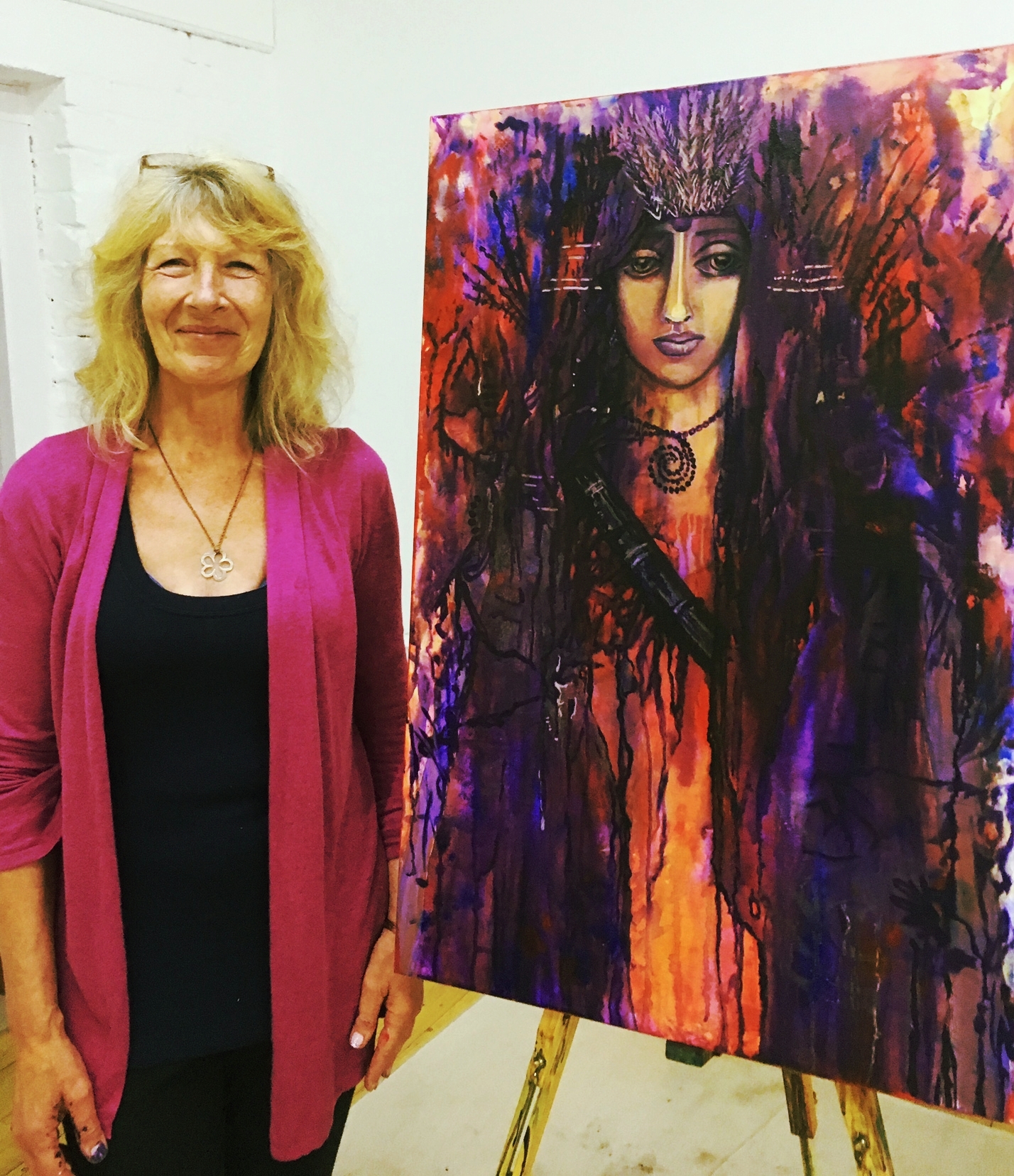 "Emotional, exhausting, very uplifting, empowering, joyful - in fact I think I've experienced every emotion you could possibly go through whilst doing this course. I can honestly say this is the best thing I have ever done in my life and I am so grateful."
Rosalind - Bridgend, S.Wales
"Working with Lisa was a total delight. She created a place that was safe and sacred. The days were full of laughter and fun as well as times of diving deep and finding my edges. Lisa encouraged me at times of unknowing and fear to stay with the process. Her loving compassionate presence made that possible. I learnt so much; about the practical process as well as about myself. I will be back!"
Polly - Ironbridge, UK
(One-on-One Emerging Woman Art Journey)
"This is one hell of a journey. Surprisingly profound – painting! I never expected the profundity that took place. And what I am knowing is its still unfolding now. I can feel such a relationship with her. And knowing she is revealing something to me. And the incredible depth we went to in the group was very, very beautiful and incredibly touching.
Debbie - Christchurch, New Zealand
You can join me at my studio for a 'One-on-One Emerging Woman Art Journey'. If you would like to receive focused creative support click the link below to read more and/or download the information sheet. I only have one place available each month so please contact me asap if you would like to reserve a month and exact dates can be arranged at a later date if need be. A deposit of £50 secures your place. To enquire more or to book contact me on lisa@lisalochhead.com to discuss available months.